National Theatre of Timisoara, Timisoara, Romania, 2009
Author: Fausto Paravidino
Directed by Radu Afrim
about the production
The atmosphere of an autumn forest, fallen colourful leaves, a young man on a bicycle. And in the forest there is a bed, bathtub, table and cupboard. In the melancholic and sometimes cruel atmosphere of this symbolic forest there lives a father with his two daughters and a son. The M family.
Radu Afrim is a well-known enfant terrible of Romanian theatre scene. Many may remember his production of Chekhov´s Three Sisters presented at the Divadelná Nitra 2004. Even then, he fascinated by his sense of extraordinary rhythm in which something typically Balkan and Western-European intermingle.  The fierceness and at the same time, a thorough analysis and structure. The emotionality which is not limitless but exactly defined and depicted. The sense of realistic detail in a symbolic whole. This could be a characterization of Afrim´s socio- critical and yet poetic theatre.
Radu Afrim is immensely sensitive in depicting the characters who live in the margin of society. They are no outcasts; they are normal people who have just been just unlucky in their lives. The sick brother is taken care of by his sister Marta, while sister Maria wanders between Fabrizio and Fulvio, but still feels alone. Both sisters have a confessor in their brother Gianni. Each of them, though, is a victim of the sick relationships in the family. The absent mother, demented father, philosophising Gianni, sacrificing Marta and Maria who looks for a haven in relationships with men. Sometimes it seems they are about to cross the border of their inability to communicate, but it never happens. Not even death can help them in this.
The uniqueness of Afrim lies in his portraying of the characters with understanding and love. It is the compassion which we, the audience, feel through brilliant acting and profoundly deep directing. The compassion with their feelings of injustice, unhappiness and the way they try to find their happiness, which they as if fatally find only between cruelty and discontent.
Afrim´s directing approach to the text is original because he does not want it to be exactly determined socially or locally. The M family in his description can live anywhere. It is an environment of lower social classes, depicted in symbolic stage images. Moreover, when we forget for a moment this social status of the family – the story of complex family connections becomes universal.
For this production, director Radu Afrim and the National Theatre of Timisoara received The Europe Cultural Award by KulturForum Europa. In Romania, the production belongs to the best works of the recent period and was successfully presented at Paris Odéon – Théâtre de l´Europe.
Fausto Paravidino belongs to the youngest generation of Italian playwrights. He became famous by his plays Peanuts and Genua01, written for the Royal Court Theatre, in which he depicts anti-globalist demonstrations for a just sharing out of economical and political power in the world. The text of The Sickness of Family M was written in 2000 and has been successfully staged at several theatres across Europe.
Martina Vannayová
creators
directed by Radu Afrim
set design: Velica Panduru
light design: Lucian Moga
sound design: Radu Afrim
characters and cast: Luigi: Ion Rizea, Marta: Claudia Ieremia, Maria: Malina Manovici, Gianni: Eugen Jebeleanu, Fabrizio: Colin Buzoianu, Fulvio: Victor Manovici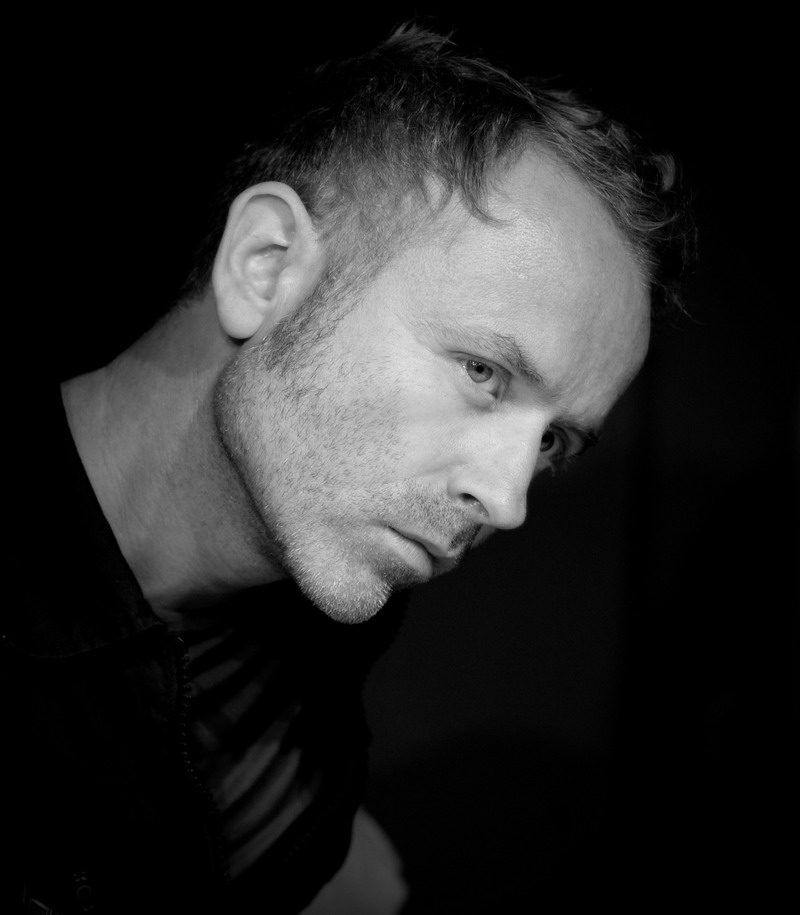 Radu Afrim (1968) is one of the most talented and most experimenting Romanian directors of the middle generation. He works on local and international stages of independent ensembles as well as official state theatres, despite the fact he calls them "museums of theatre". The bases for his productions are usually stories of outcasts, "mentally fragile characters expelled from the territory of love". He focuses mainly on contemporary drama of quite a diverse origin.  At the same time, he thoroughly adapts classical works. He is a holder of various awards from local and international forums. They include awards such as the prize from the Grange de Dorigny festival in Lausanne (BluEscape, after Laurie Anderson, 2002; S. Stănescu, G. Cărbunariu, R. Macrinici, Ş. Caraman: eurOcean café, 2001), awards from Romanian festivals (Three Sisters according to Chekhov – presented at the Divadelná Nitra 2004; Why the Child is Boiling in Polenta after A. Veteranyi, 2003) as well as prestigious UNITER (V. Sigarev: Plasticine, 2005; K. Thoroczy: joi.megaJoy). The most prestigious is the Cultural Award Europa presented to Radu Afrim and the National Theatre of Timisoara in May 2009 from KulturForum Europa.
Materials available
Script of the production: SK, EN, RU
If you are interested in these materials, write to archivy@nitrafest.sk