State Theatre Košice – Drama, 2005
Author: Martin McDonagh
Directed by Michal Vajdička
about the production
Maureen Folan scraped her mother's brain out of her head (The Beauty Queen of Leenane), Mick Dowd cut an axe into his wife's head (The Skull in Connemare) and Coleman Connor shot his father's head off by a shotgun (Deserted West). McDonagh does not want to show us a cheap demonstration of brutality on the stage. The important thing is that any of the Leenane murderers did not aim at the heart of their victims. It would have been useless in Leenane. And exactly this absence of essential sensitivity of the bizarre inhabitants of Leenane is what McDonagh wants to point at.
a bulletin to the production
While Klaudyna Rozhin, a Polish director with permanent residence in London, staged The Queen (editor's note: in the Spiš Theatre in Spišská Nová Ves in September 2004 – the first production of the play in Slovakia) as a tragedy with the accent on monotone surroundings of family hell, Michal Vajdička took from simple complexity of the genre of the play sharp, saucy and multi-component sections. The result of this was that the production of the same play became an impulsive reflection of the life and fate in isolation of Irish countryside... The equal partnership is played here between a daughter and hell-establishing mother who is brisk, who watches for any seed of illusion for the change of her daughter 's slavery position and who demands her constant attention which causes all her mental weariness... In spite of the fact that there is fatum of the tragic pulsing in the production, the director does not dramatize the episodes, instead he puts them next to each other by comical exaggeration like a reality of life which is not black-and-white... The director guessed the slapstick-comedy ambivalence of the genre correctly.
Tibor Ferko, Domino forum
… the theme of an ageing mother who lives with her forty years old daughter is universally human just like the unemployment in developing regions or lost of identity, and it cannot be unfamiliar to us.
... The story may seem banal but when it is enriched by authentic acting, the schemas cease to stick out of it … a remarkably compact work with thorough and detailed direction and acting… Its individual components ... fit into each other in a way that there is nothing more to add to it. Mag Folan is for Kveta Stražanová her life's role. She is entirely informal in banal situations of life but convincing in emotionally culminated moments when the conflicts with her daughter become acute. Dana Košická created mentally fragile Maureen without any emoting but with essential dose of desperate urgency.
Zuzana Uličianska, Sme
creators
directed by Michal Vajdička
translation: Zuzana Vajdičková
stage & costume design: Pavol Andraško
music: Milo Kráľ
dramaturgy: Dano Majling
characters and cast:
Maureen Folanová: Dana Košická; Mag Folanová: Kveta Stražanová; Pato Dooley: Peter Cibula; Ray Dooley: Michal Soltész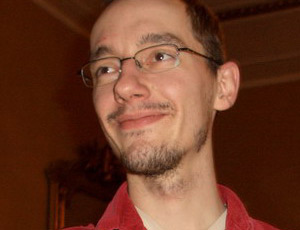 Michal Vajdička (1976)
A graduate in directing and dramaturgy of the Academia of Music and Dramatic Arts in Bratislava in 2004. For his class production of Deserted West by Martin McDonagh, he obtained the Prize of the Audience at then Setkání/Encounter 2004 Festival of Student Theatres in Brno (the Czech Republic) and the first prize for Best Actor at the Istropolitana 2004 Festival of Student Theatres in Bratislava. He was awarded the third prize at the Prague's Zlomvaz 2004 International Student Theatre Festival for his graduation production of 0thello by William Shakespeare.
Materials available
Script of the production: EN
If you are interested in these materials, write to archivy@nitrafest.sk